What Markaaz does and who we are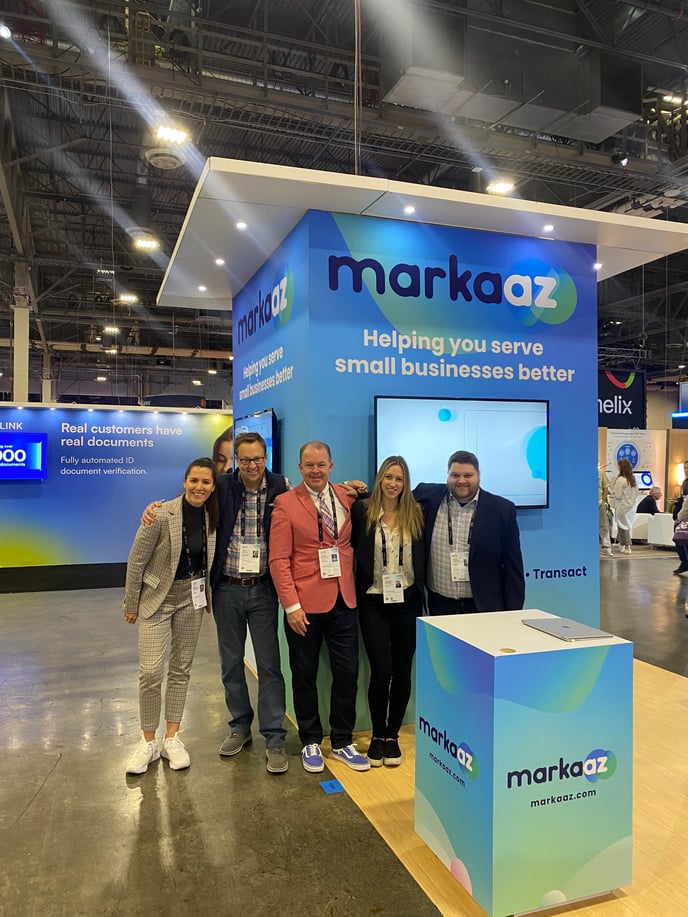 Who is Markaaz?
Markaaz provides small business owners with a better way to run their businesses and improve their financial health in a single Dashboard environment. We give you complete visibility and control of your business information.
With our world-class enterprise partners, we help you unlock better financing rates, business credit scores, cash flow insights, secure document storage, and other essential day-to-day business management tools – just with your updated business information.
As a Markaaz Member, you can connect your everyday business applications, including accounting and cash flow applications and Google Reviews. Now you have a complete view of your business – all in one place!
Why we created Markaaz
Our team shares the vision of positively impacting small business communities by removing the barriers they traditionally face, such as a lack of available financing.
We bring our skills and passion to building technology-driven solutions and collaborative partnerships to support owners' and entrepreneurs' long-term financial health and success.
When we started Markaaz, we were overwhelmed with the vast array of small business-focused tools available.
We've tried every service out there – the good and the bad and realized we had accumulated valuable insight that would help other small businesses succeed from the get-go.
The Markaaz Dashboard is our solution. We increase your efficiency and slash the time you spend app-hopping by centralizing your small business management apps, partners, and growth opportunities into the Dashboard.
Every claimed Markaaz Dashboard business has undergone Know Your Customer and Know Your Business identity verification checks so that you know you are connecting with real businesses, real people, and real prospects.
Once your business has been verified, you can update your small business information to ensure your business is easily discoverable by potential partners, clients, and other small businesses.
In addition, with our commitment to our members' security, we have developed a payment roadmap to help you optimize how you pay, and we cannot wait to bring you so much more!